Time passes so fast when you have fun and we have really had that all summer long. So many people that we have had the privilege of meeting and so many great experiences that we have been able to experience. What luck!!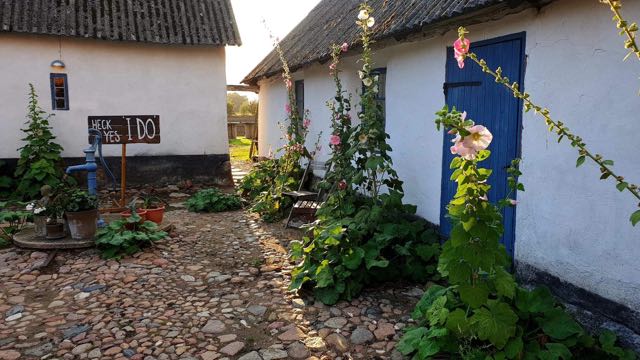 The vast majority have been very lucky with the weather and those who have not had it have managed to get a wonderful atmosphere anyway. We have the attitude that "everything works out" – as long as you have an open mind about any changes.
Indoor weddings should not be underestimated – it usually becomes very intimate and you will close the bride and groom in a different way than outdoors. So never be afraid to think again when you have no choice ( when the weather does not cooperate ) – most of it is about the attitude to change.
We have had the pleasure of running our barn for a couple of years now and when each season starts we usually think that we have already seen most of it in terms of decorations and decorations. But as our guests are overflowing!!! B
elow you will see some new stuff for this year.
Now we look forward to September and our last month of the season. Hopefully the upcoming guests will have as nice an experience with us as we hope the previous visitors have had this summer!