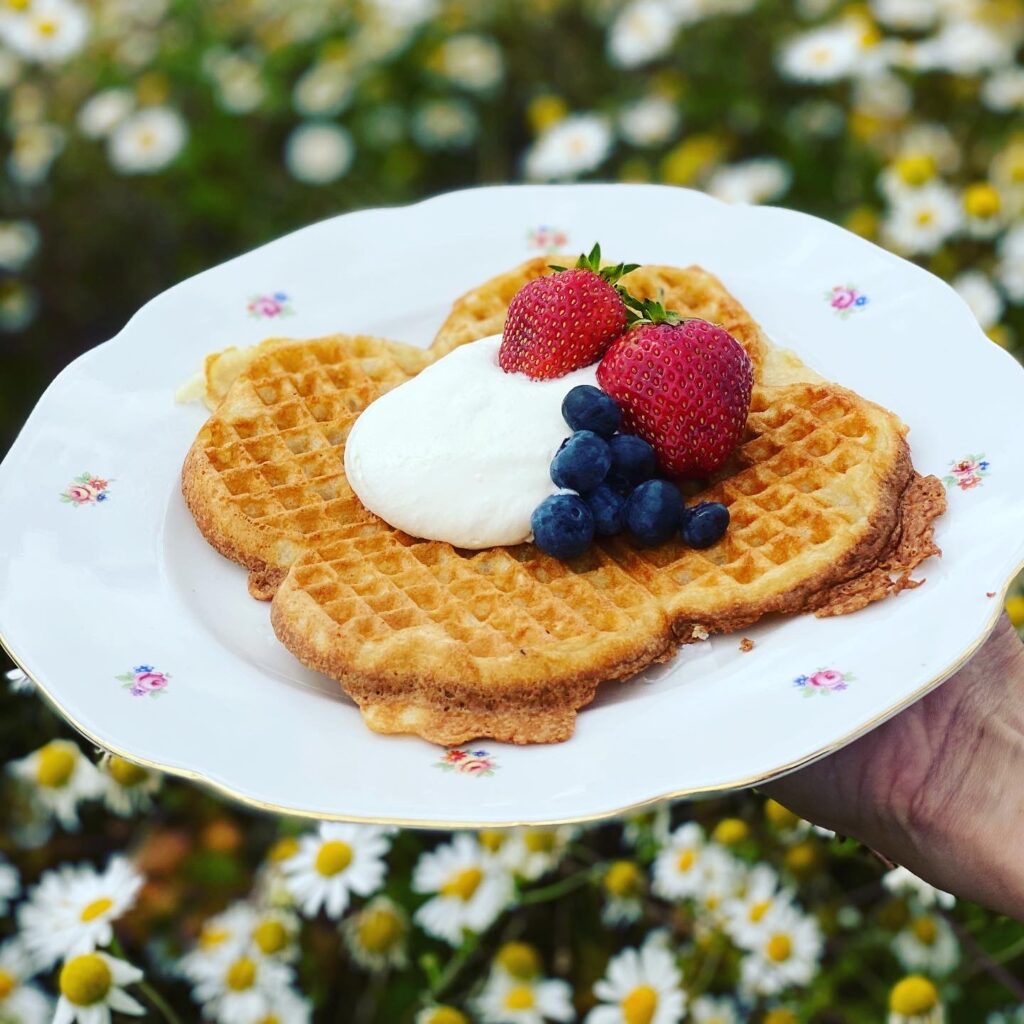 Week 29 we are open as usual but 1 hour longer in the evenings – Thursday to Sunday 12-18.New
on the menu are waffles – classic with cream & jam or with shrimp, crème fraiche, red onion and dill. Even our shrimp salad is n

ew! Hope to see you!