Farm Café Menus and Opening hours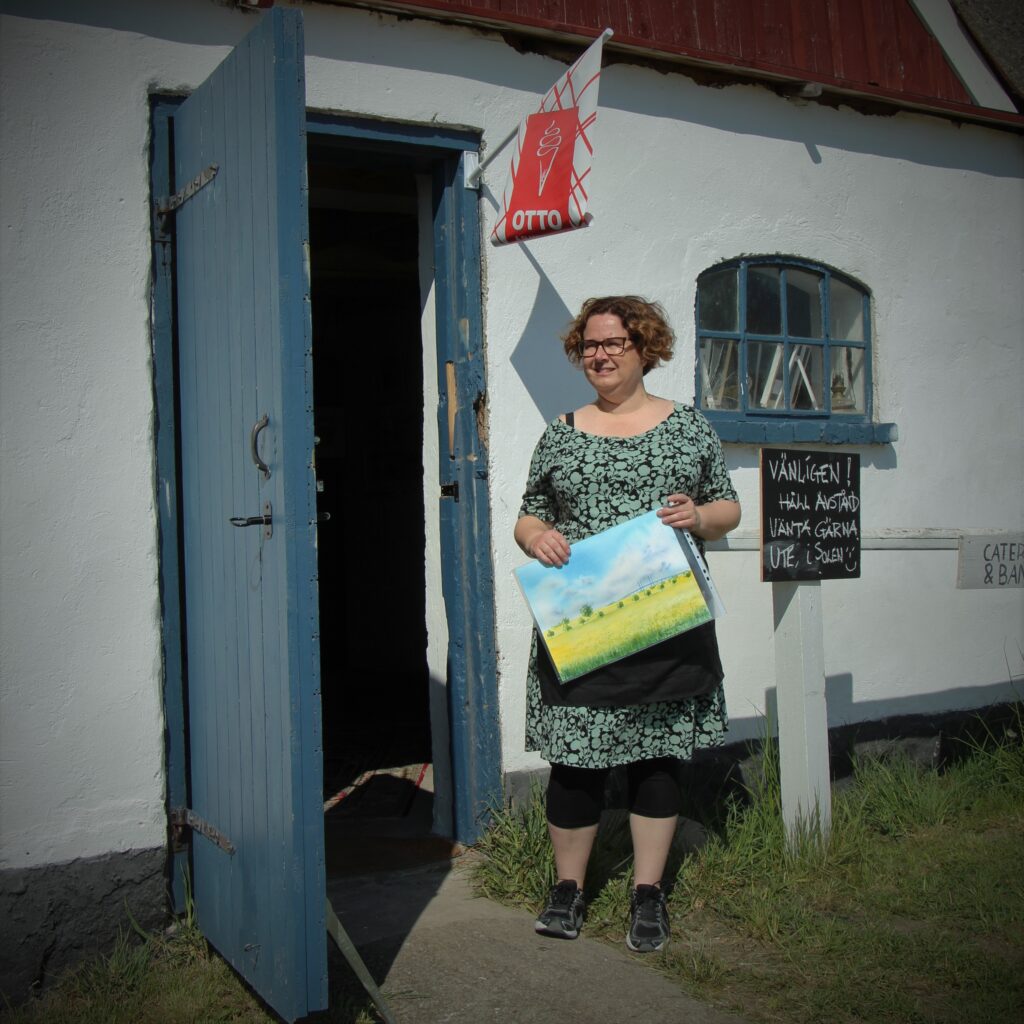 We are open to sit here and eat or bring the food home. On weekdays, it is good if you pre-order your lunch at pick-up. For or
dering text messages or call +46 (0)709-300270 or by email susanne@dalhemfarm.seWe h
ave heaters but the barn is not insulated. Feel free to bring a jacket to wear if you are a little frozen. We also have blankets to borrow.
Opening hours
Wednesday-Friday: 11.30-17
Saturday-Sunday: 12.00-17
Menu
Noodle salad m roast beef or tofu – 105 sek(a
lso available gluten-free noodle salad
)Greek salad with homemade tzatziki, sourdough bread & butter – 85 k
r Shrimp salad with mayo, sourdough bread &
butter 125 krWeat bottom cheese pie with salad, sourdough bre
ad & butter – 95 kr Shrimp sandwich on hand
-peeled shrimp – 125 krSurdegsbaguette with
salami & brie – 70 kr Meatball sandwich (homemade meatballs) on
sourdough bread – 75 krThe hearty waffle with cr fraiche, hand-peeled prawns, lemon, rum, chopped red
onion & dill – 80 krThe sweet waffle with jam
& cream – 55 k
r Cinnamon bun – 25 kr Banana bread with
a dollop of cream –
30 kr Lovemums – 30
krRussinkaka – 10 k
rChokladboll – 17
krKolasnitt – 7 krSkumraket (g
luten-free) – 15 krCitronkaka (without added

sugar ) – 15 KRTo our yo
unger guests2 pancakes (homemade) with cream & jam 45
kr Pasta with meatballs ( 5 meatballs ) 55 SEK
Latte – SEK 40, Cappuccino – SEK 4
0Espresso Single/Double – SEK 25/35 C
offee SEK 2
5Te 20 k
rLäsk ( Cola, Cola Zero, Fanta, ) SEK 25
Loka ( Lemon, Naturell, Pomegranate ) SEK 25Fe
stis ( Raspberry, Pear ) SEK 15K
iviks Musteri Lemonade ( Lemon, Strawberry ) SEK 30
Kiviks Musteri Apple Must 30 KR
Naturfrisk Raspberry 25 krS
omersby Non-alcoholic cider (Pear, Rosé) SEK 35 b
eerLight 25
krMariestads Öl Alkoholfri 30 kr
OTTO and the Ice Cream Factory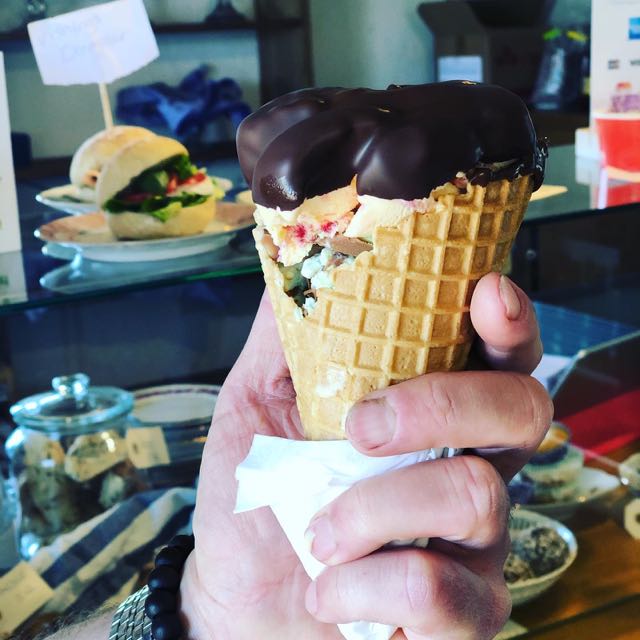 Robbery or Cup
One, two or three (large) bullets
Caramel or Shocked Sprinkles
Milk-shocked Sauce
Our big Chocklad dip
We have lots of flavors, lactose-free varieties and many good pinna ice creams if you have difficulty choosing taste